Edit an External Widget
To edit an external widget, follow these steps:
In the External Widgets window, click the external widget you want to update.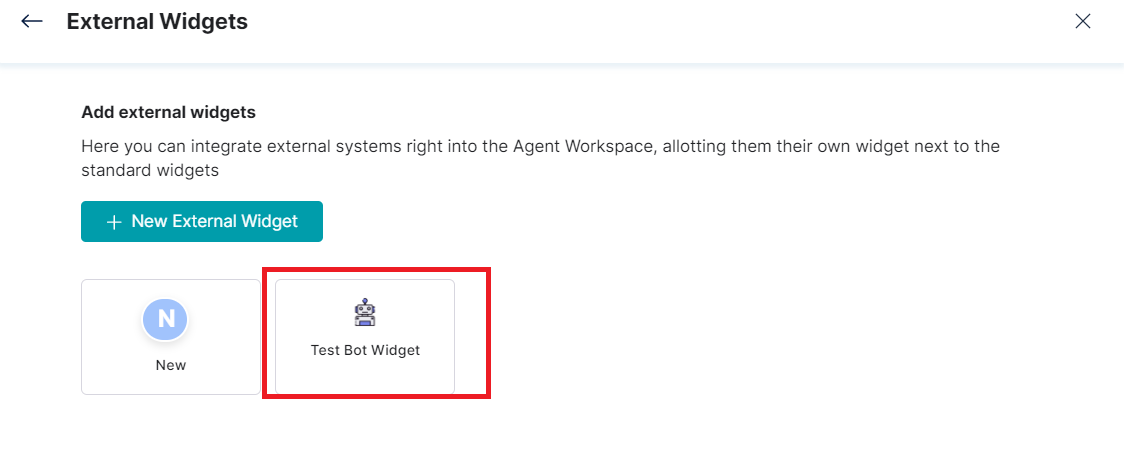 2. In the Add Widget window, make the required edits to the following fields:
Widget Name
Widget Label (Click the Edit Widget icon).
URL
In case widget didn't load, show this URL after (for redirection to a status page or any other alternative page).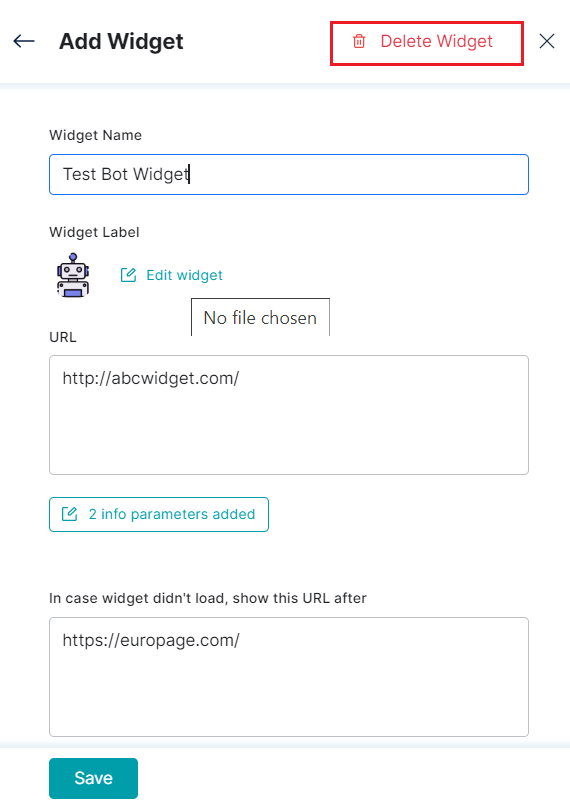 3. Click Save. A success confirmation message is displayed after the external widget is updated.